Why you should incorporate events into your marketing strategy
Hosting events may feel daunting but they are a fun and creative way to engage your audiences.
For some people, the mere mention of a corporate event makes them want to shrink into the background and through the nearest exit. 
And, look, we get it: corporate events are NOT for the faint of heart. They can, however, be the most impactful and engaging part of your marketing strategy (not to mention one of the fastest ways to fill up that sales funnel). 
Events are more than just a good time…
Sure, your attendees experience events as fun, industry-related shindigs they get to show up to and collect free swag from but from a business perspective, a well-planned (and executed) event is much more. A great event generates white-hot leads and massive ROI. It does more than entertain––it educates and inspires. It also gives your sales team ample opportunity to delight, engage, and help kickstart the customer journey. 
Prospects get direct, first-hand experience with your brand while building trust and understanding of your product; existing clients get to see what else you offer while strengthening their relationship with your brand. 
…they're a strategic investment.
If you're in the position of marketing anything at all you know that trust is everything. But how do you measure that (and where do events fit in)? Well, there are tons of ways to gather data at events (both virtual and in-person such as surveys, headcount, and even interactions. It ultimately depends on what your markers for success are. Once you nail down your KPIs, the data you collect will help you dive deeper into your audience's interests. Data like the aforementioned metrics provide a real-time snapshot of what's working and what isn't. Interpreting that data is key to understanding where you need to invest more resources (i.e. how much you should pay for campaign reach or where you need senior sales staff to nurture qualified leads). 
Regardless of how you feel about events, as the world opens back up, corporate events will become more and more top of mind. Tradeshows and conferences are being scheduled for next year, and companies are jumping at the opportunity to make their presence known. 
If that idea overwhelms you, don't fret! We're here to help you take that leap.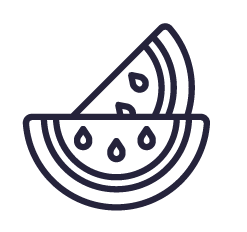 Impressed by our content?
Get in touch with us. We can spruce up your content and strategy too. Sound good?